Just wanted to let everyone know that the hubby and I are off to Phoenix, Arizona for the Digital Wedding Forum 2009 Convention. It's a really cool network of wedding photographers from all over the world getting together to attend seminars, swap advice, spend some time shooting in some great desert locations…and perhaps a few margaritas may be consumed by the pool.
I'm looking forward to checking out what new gadgets I can further run up the credit card with, and also coming back with some new ideas and inspiration to keep things fresh.
This is part of the resort where were staying. I still can't believe it's not a movie set.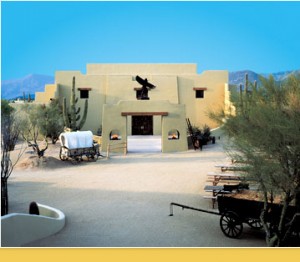 Anyway, I should have email access while I'm there.
And I'll be sure to share plenty of photos upon my return.