---
/ Winkbooth – Vancouver Photobooth
---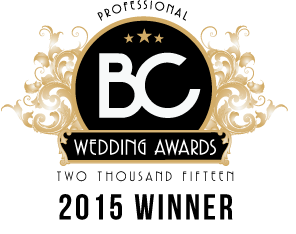 WinkBooth is a sort of anti-booth with the spaciousness and creativity that's only possible in an open-air setting. It's all the fun you can cram into a 9 foot space.
No line-ups waiting for prints, and no quarreling over who gets it. We may be biased, but we love the WinkBooth because it always brings out the best (and silliest) in people. Because the space is open, even the on-lookers are having fun, because what's happening in the booth isn't hidden behind a curtain. Most of all, your guests don't have to be contortionists to fit into the shot. (The record so far for most people in a shot is 15!)  Plus, every WinkBooth image gets the full Wink Photography treatment!
What you get:
Backdrop of choice
A dedicated (and hilarious) pro photographer
Array of fun, thoughtfully curated props…limited only by your imagination/level of inebriation
Unlimited images, individually edited within days of the event
Online password-protected gallery with free social media ready downloads included for your guests
Endless appreciation from your guests, for providing them with so many ways to never live down what they did at your wedding.
Pro DSLR & studio lighting setup.
Weddings:
Weddings and the WinkBooth are a perfect match. You can add a photobooth to any wedding package, and choose the perfect timing for it based on your schedule. Looking for a fun option for guests during cocktail hour while we're out doing portraits? Perfect. Or save the booth for later on when people could use a dancing break but still want to keep the party going? Great plan. It's all up to you!
Plus it's a great way to capture all the people that came to celebrate with you, and even hop in to photos with them throughout the night. Being able to look back on your reception photos and comment "Great Aunt Mildred did what?!?!" is worth it in itself.
Corporate Gigs & Other Events:
WinkBooth is a perfect addition to your holiday office party, BBQ, launch party, gala, or conference. Your colleagues, clients, and other guests will appreciate the opportunity to unwind and get to know each other in the WinkBooth. You'll get unlimited images that can be watermarked with your company or event logo. And if you're looking for full event coverage, we can provide that too! Just use the contact page above to inquire for more details.
Pricing:
2 hr coverage – $600
3 hr coverage – $800
Add'l hours    – $150
take 15% off when booked with any wedding package!