Laura & Mike's fabulous and unconventional wedding took place in Whistler at the gorgeous Nita Lake Lodge , and the setting couldn't have been more perfect. From the rooms, to the food, to the view, to the service…this place seems to have perfected a type of high-end cozy.
David & I were there for the whole weekend, so on day 1 we took a tour of the property to get some daytime shots of the couple, since the ceremony was going to be outdoors by candle light the following evening.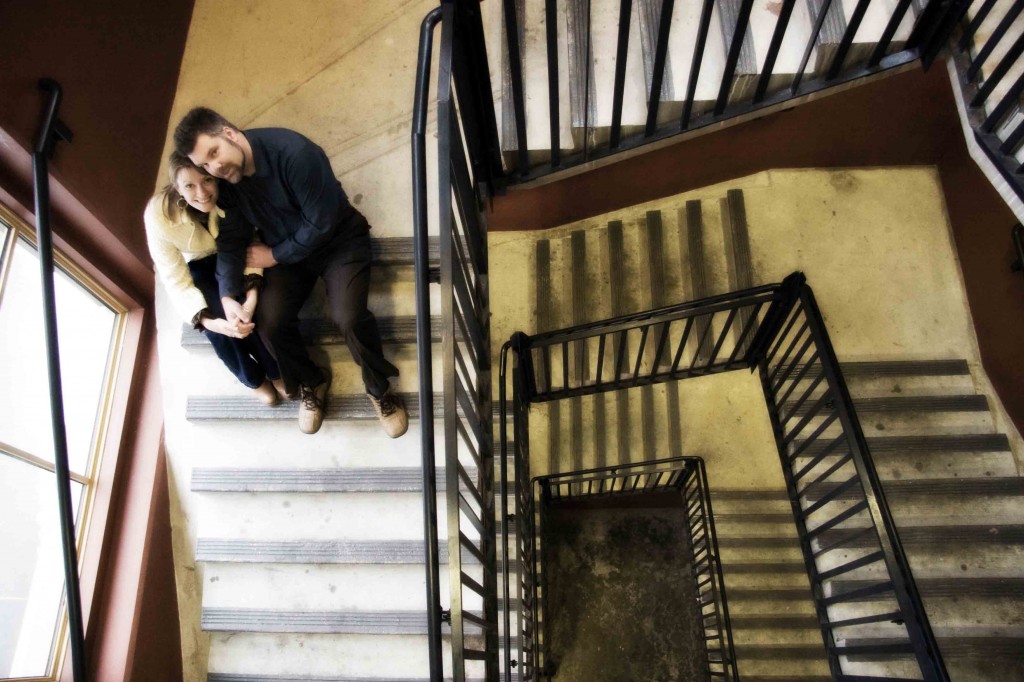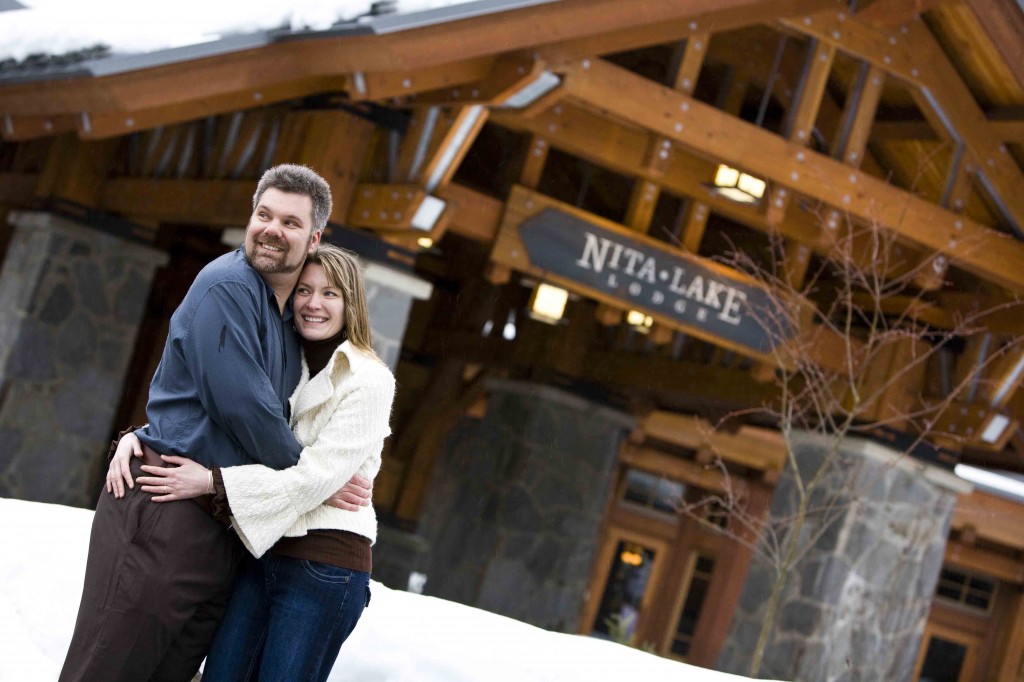 Snow AND train tracks AND a fun couple? I'm in heaven.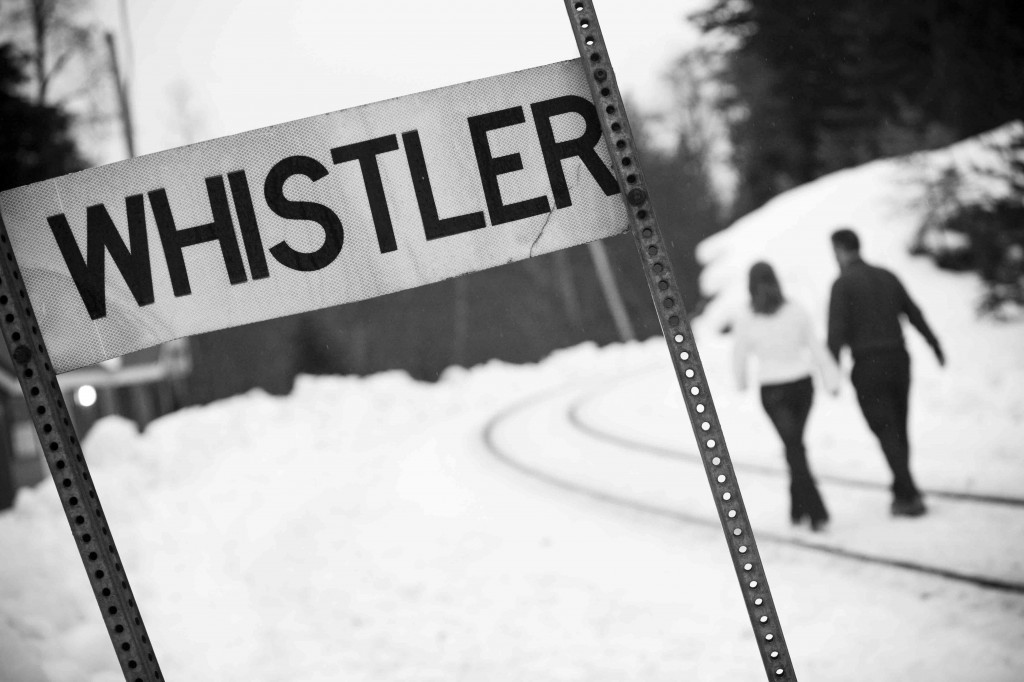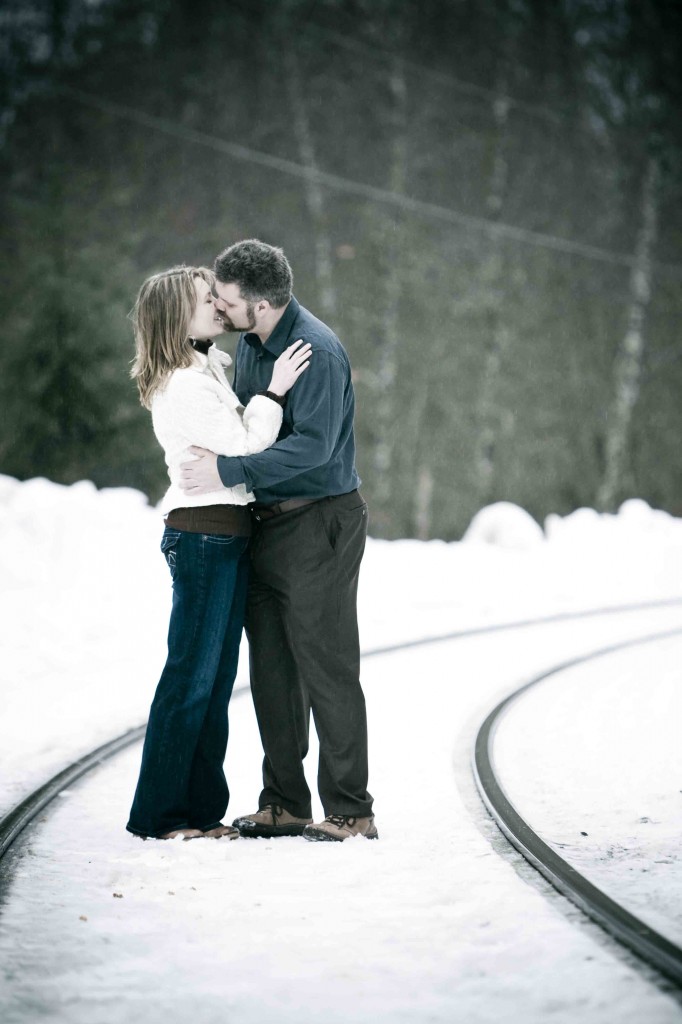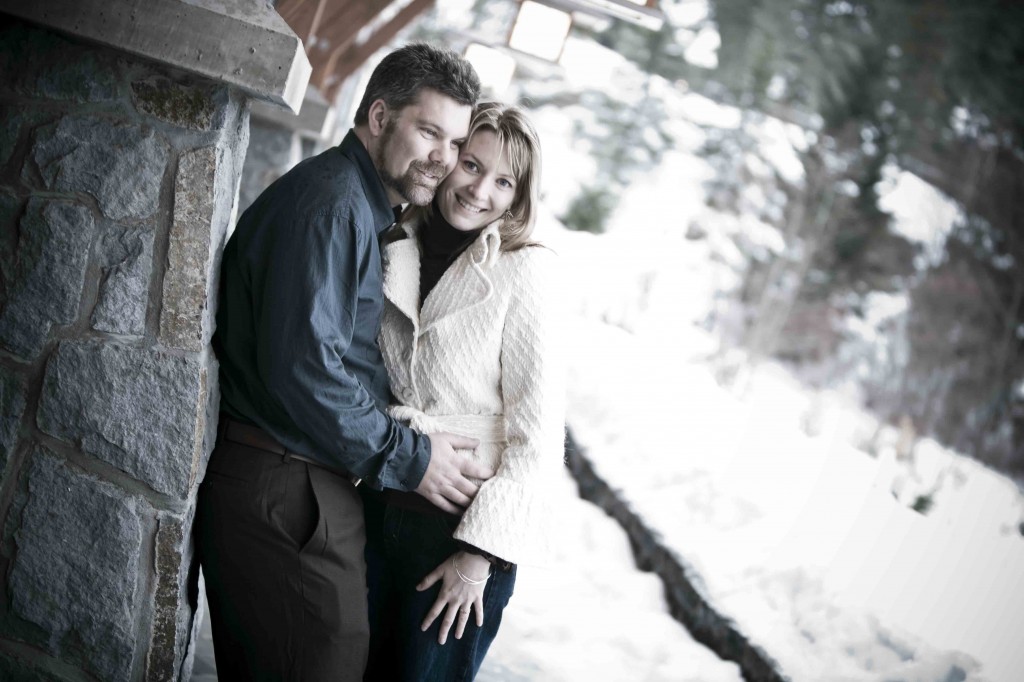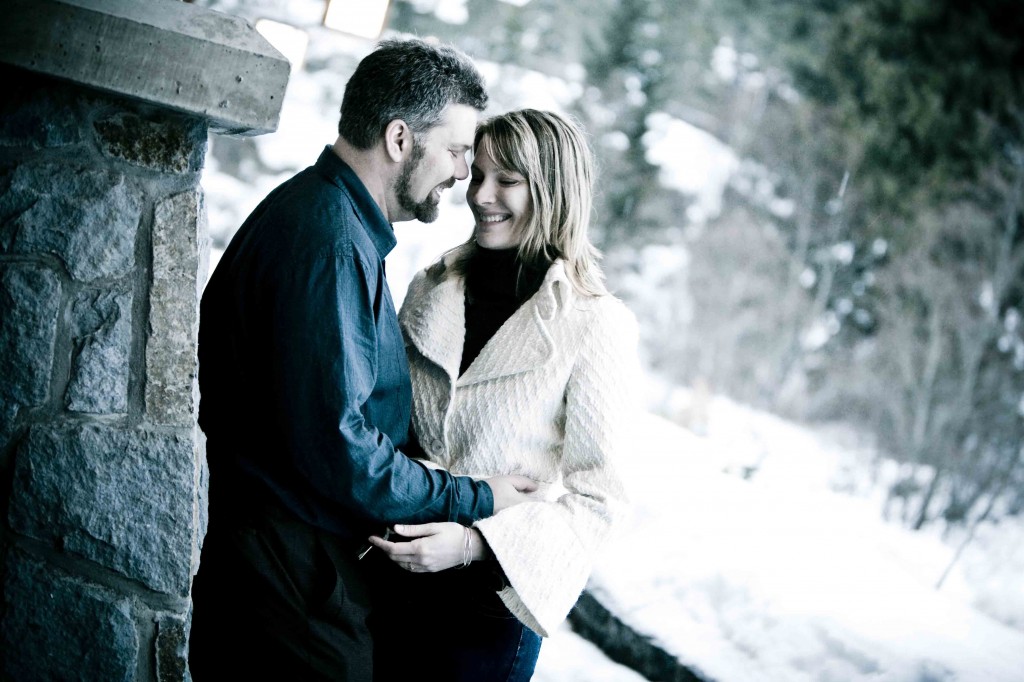 Day 2. These candles were carried by each guest (roughly 40) and made a beautiful glow under the night sky. Perhaps more important were the "booze bells" attached, (that by the end of the night people were sporting as everything from bracelets to ties), to let the bartenders know they're with the party, and not random hotel guests looking for free drinks.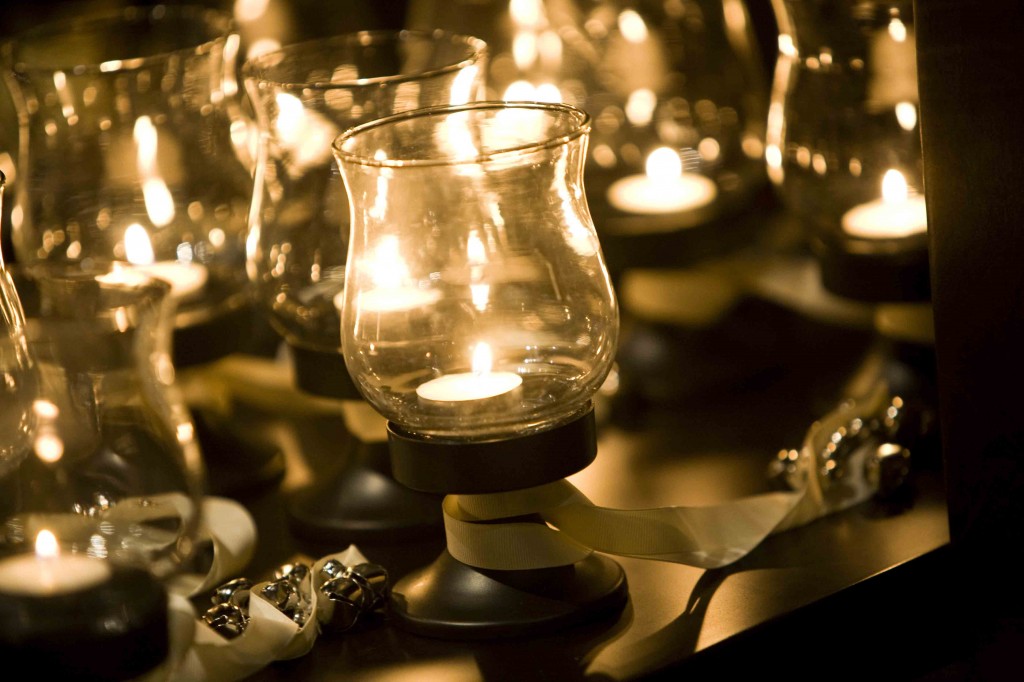 Laura & Mike's clever idea for personalized website rsvp system/guestbook design. (There we are down in the left corner!)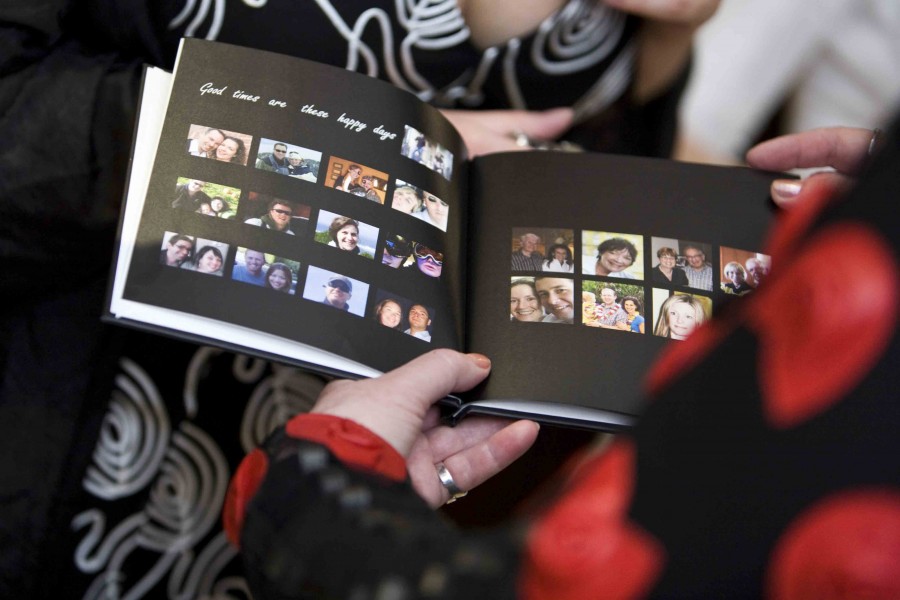 Bundling up for the chilly ceremony.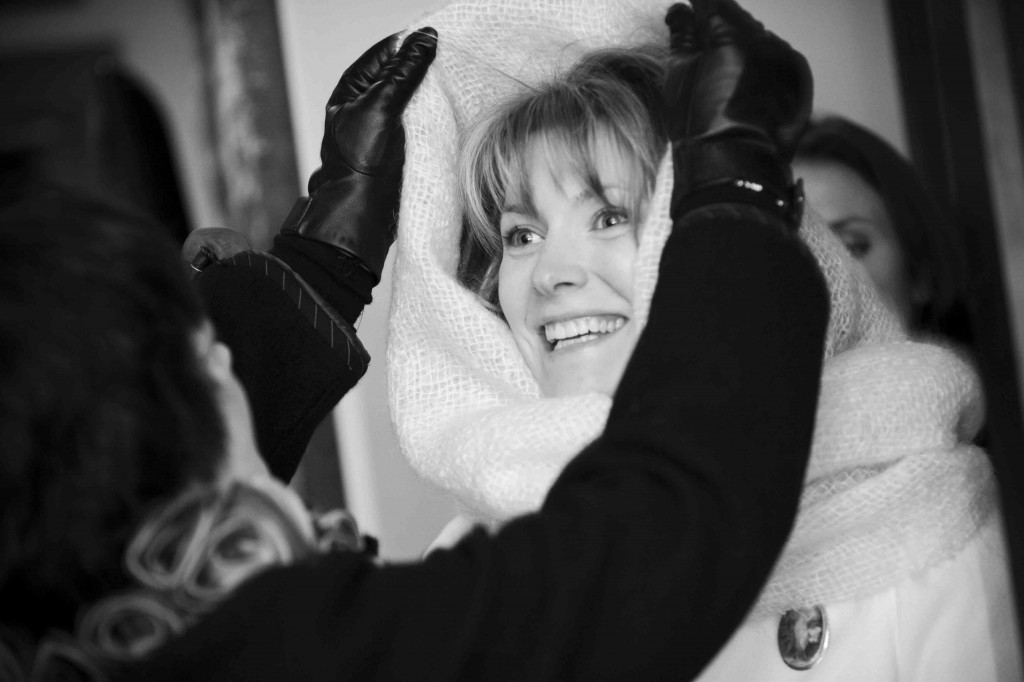 Laura's side & Mike's side were gathered separately before the ceremony to celebrate and toast the union about to occur.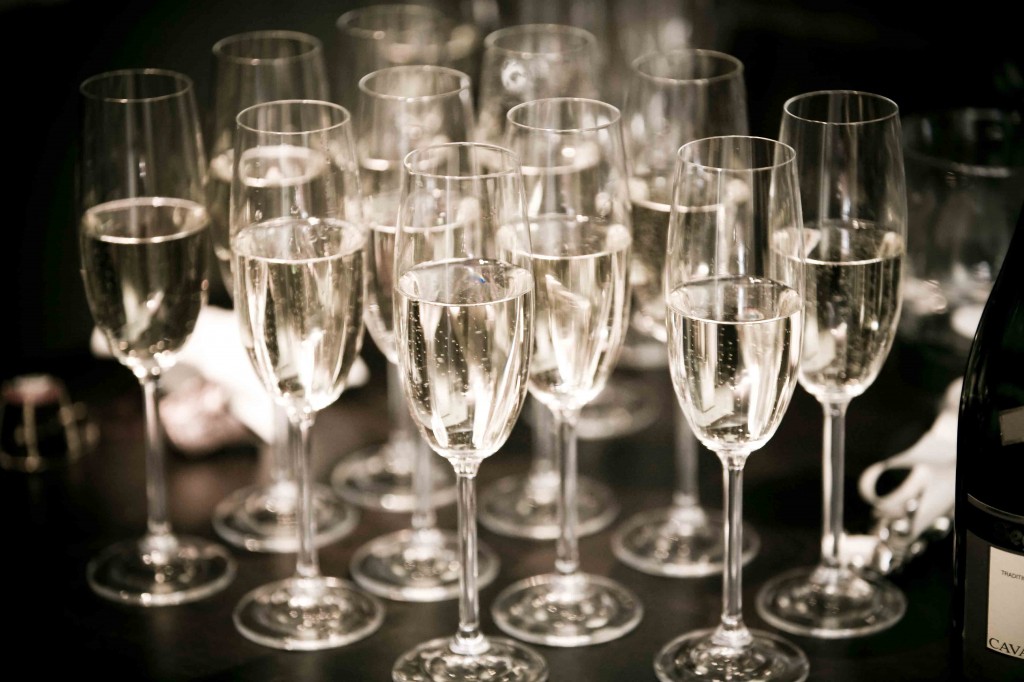 Mike's side already waiting as Laura's side follows her out to the ceremony, signifying a larger union than just the two of them. They chose to have no flash photography at the ceremony to protect the mood of the experience. Laura had warned me in advance, "As far as the ceremony lighting…it's going to be rough going for you". We made it through with steady hands, high ISO, and a tripod wedged into a snowbank.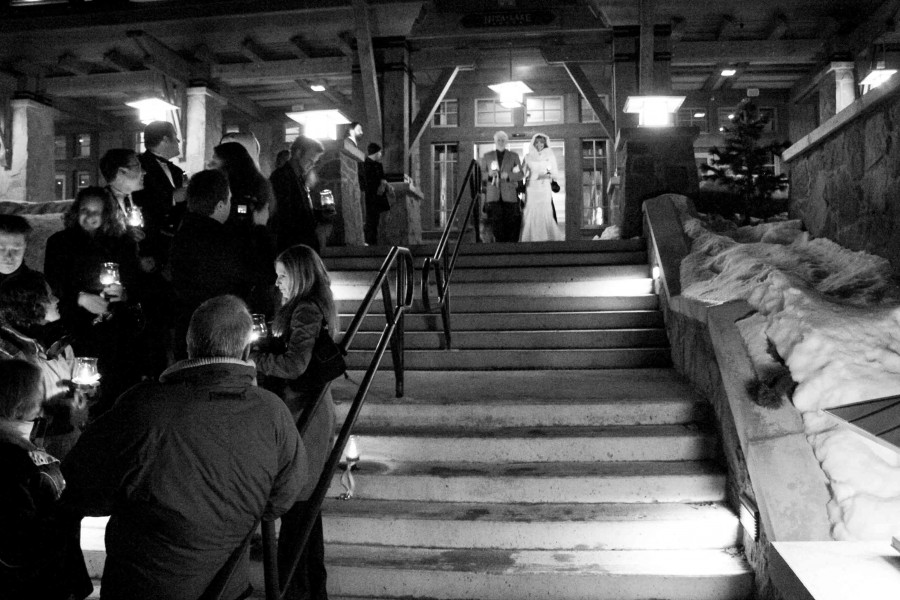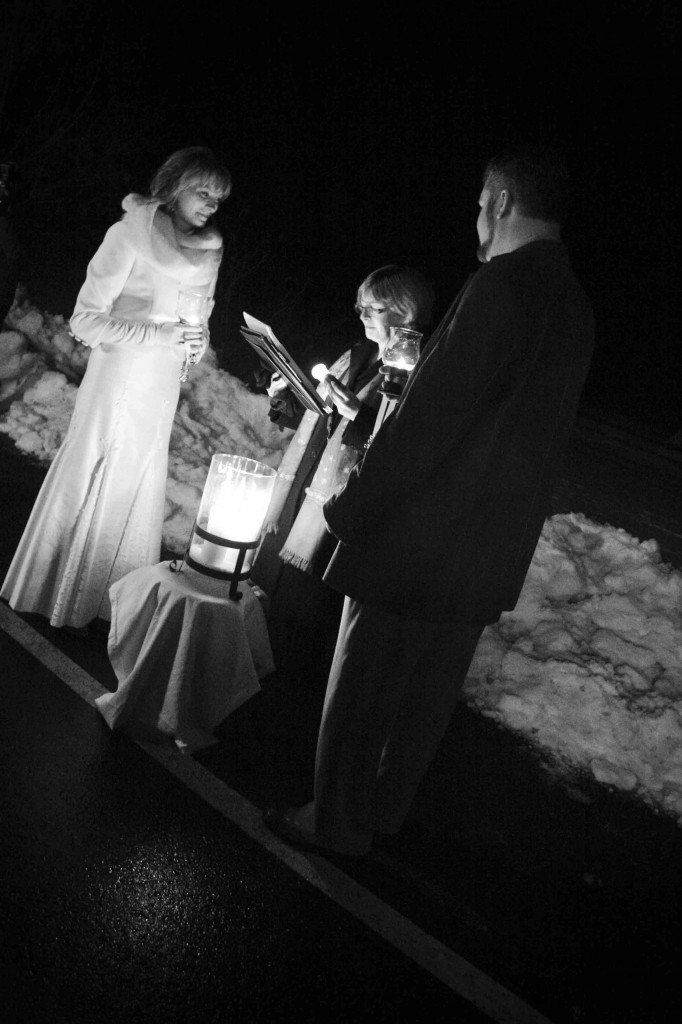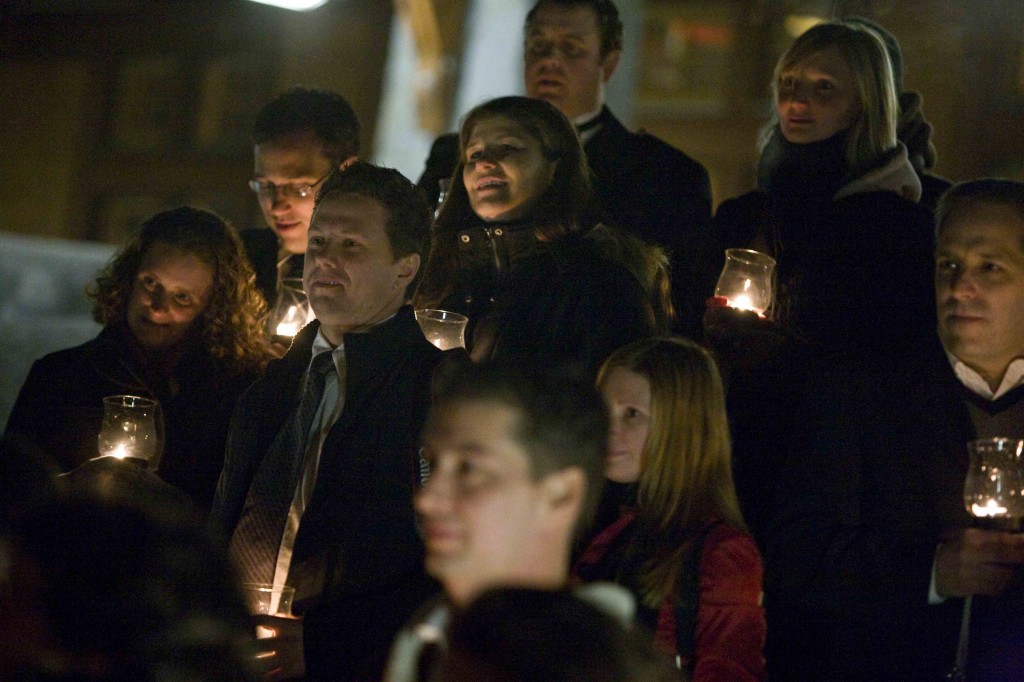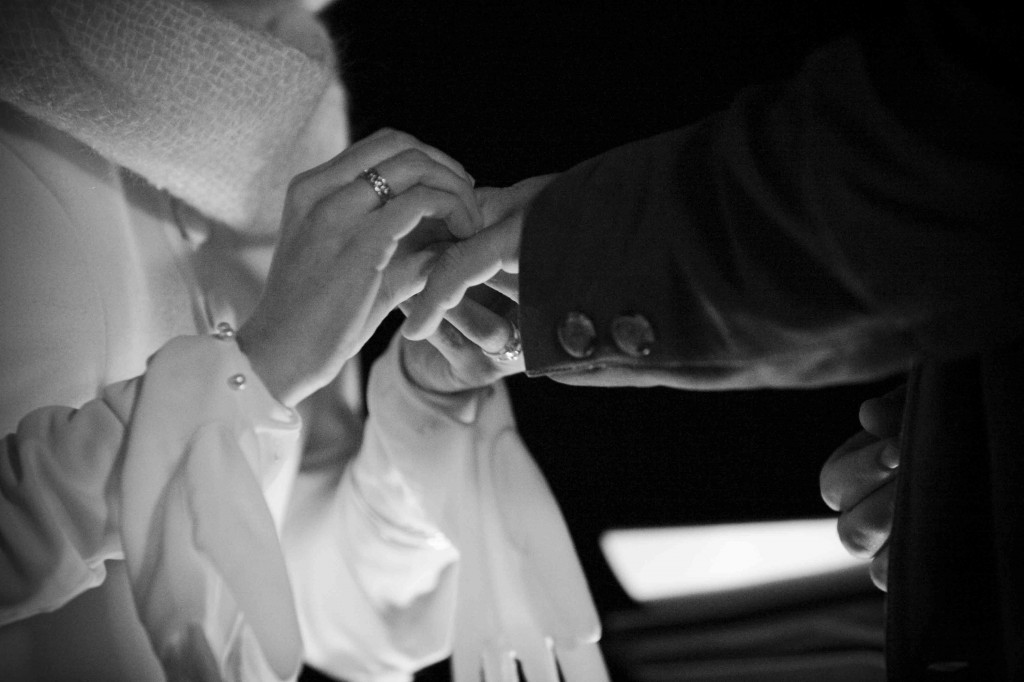 Back inside to mingle, and warm up with hot apple cider.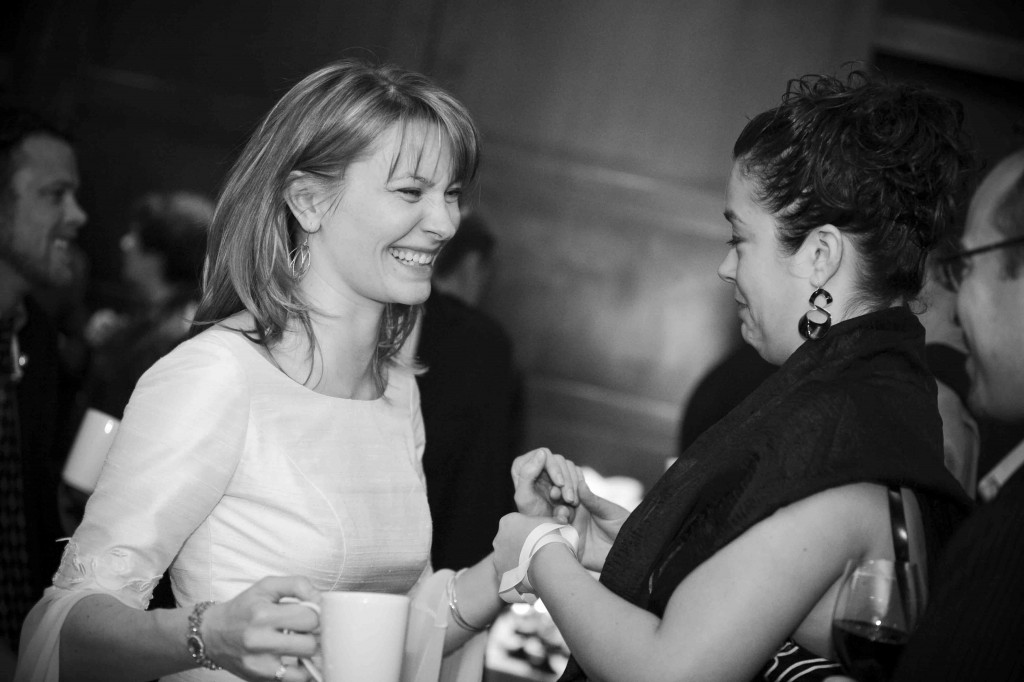 My favourite shot of Mike from the day.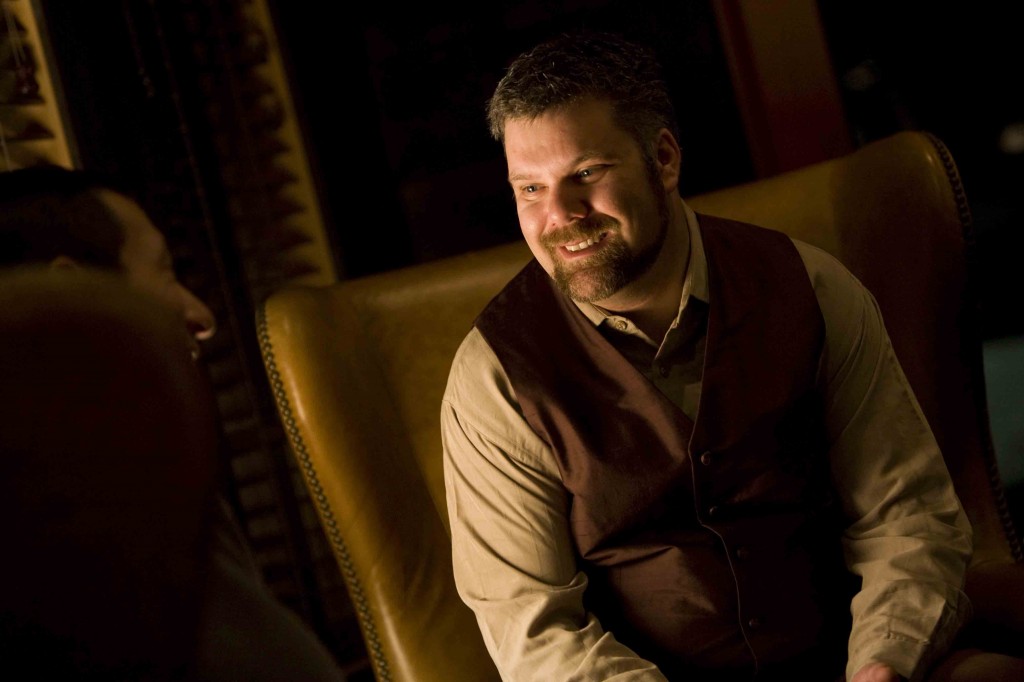 This group knows how to have a good time.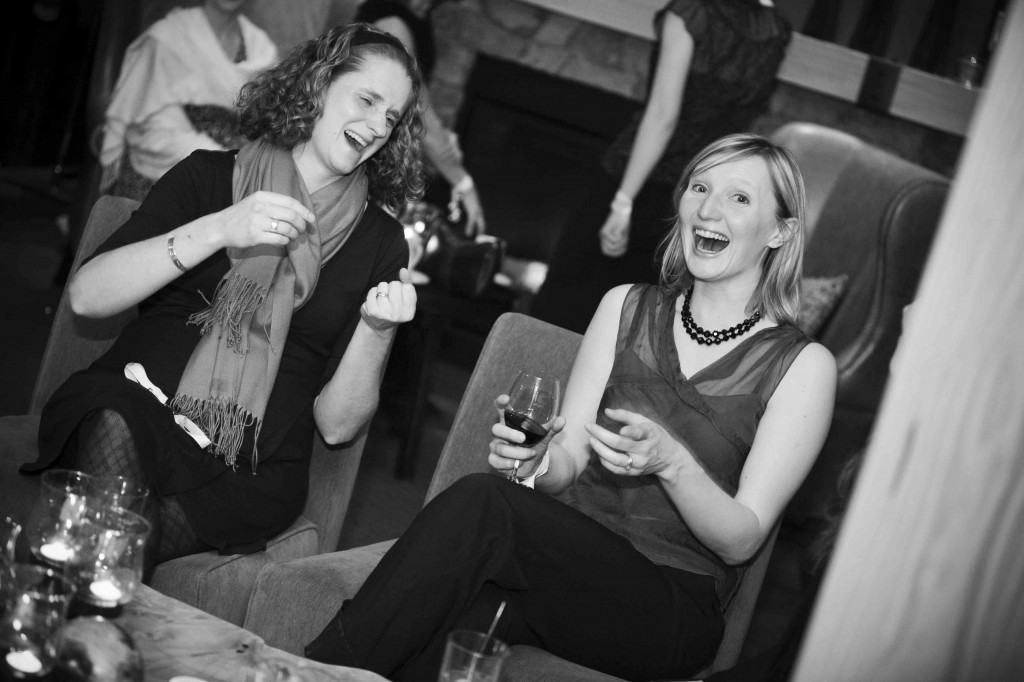 What a personal and relaxed environment for speeches.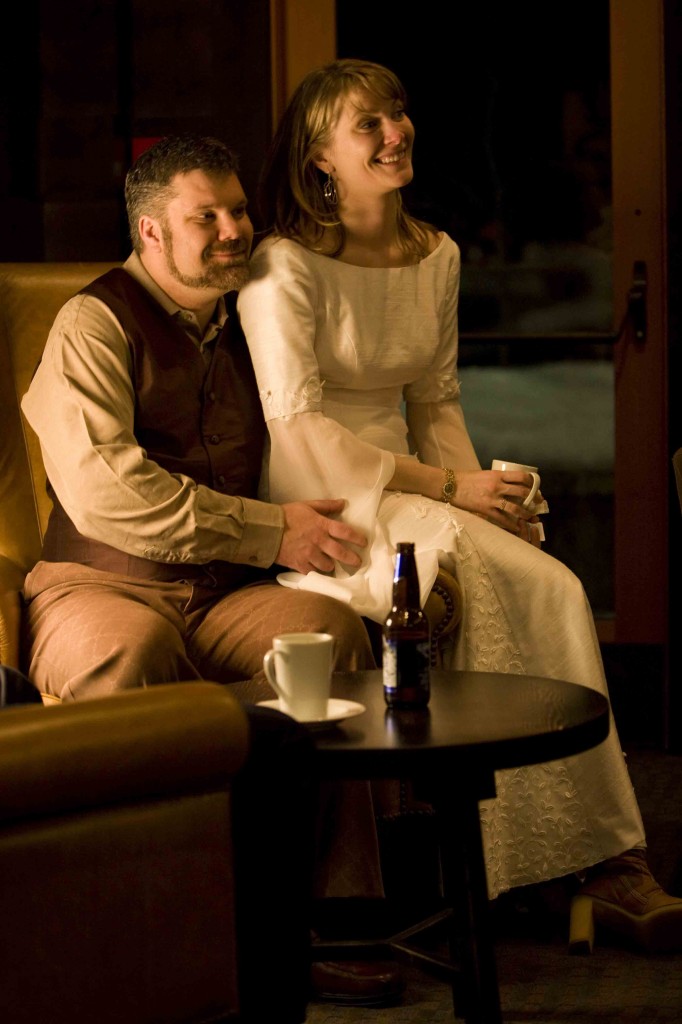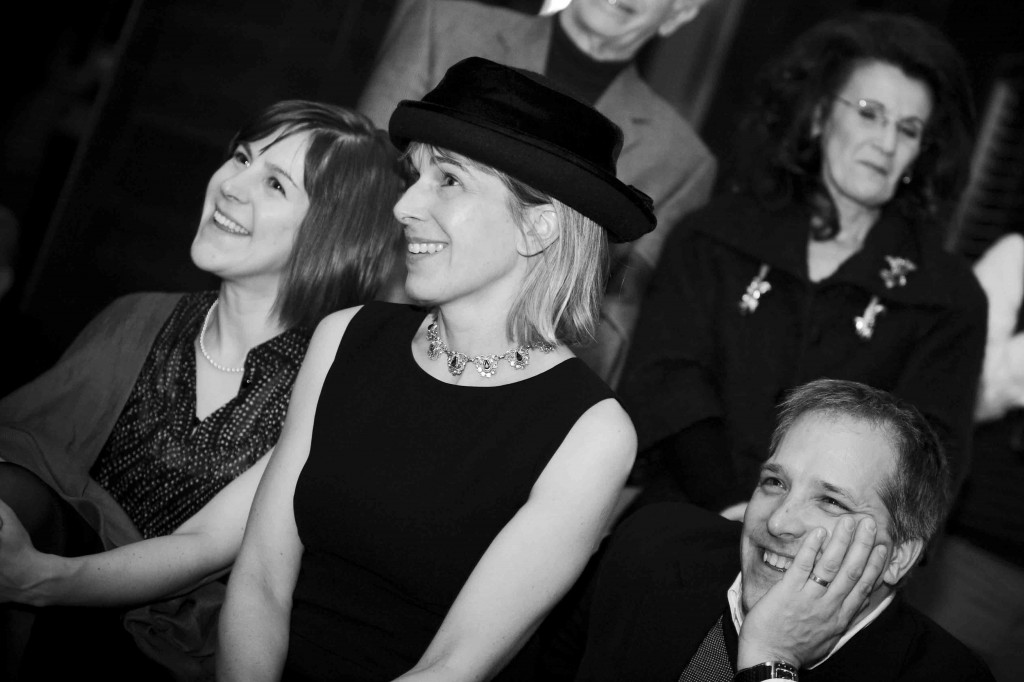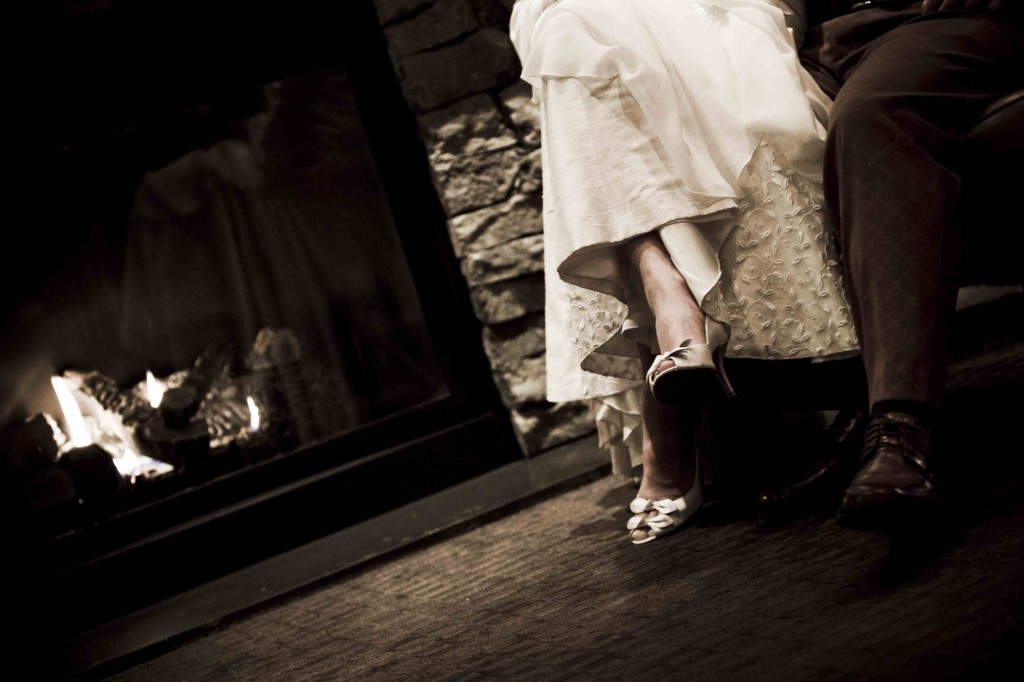 The whole group!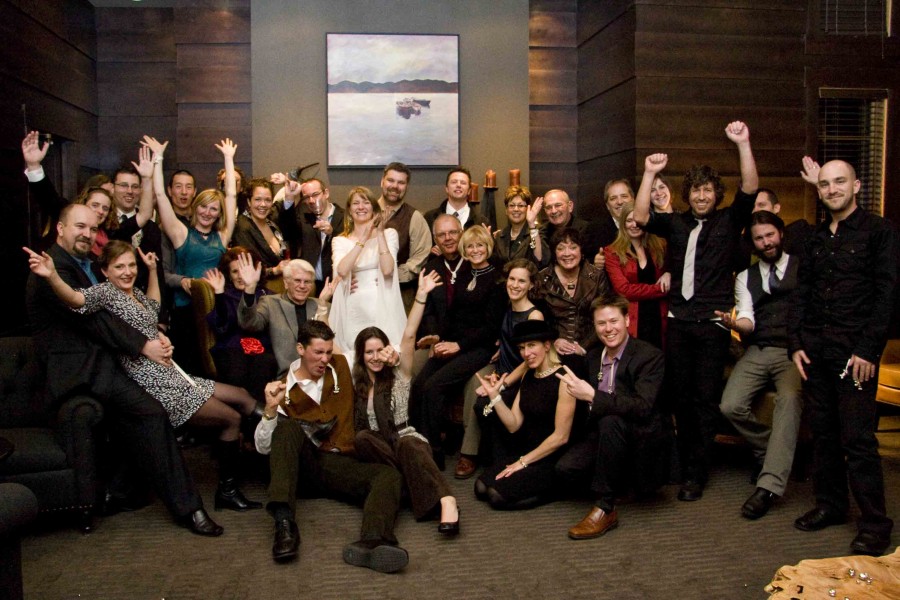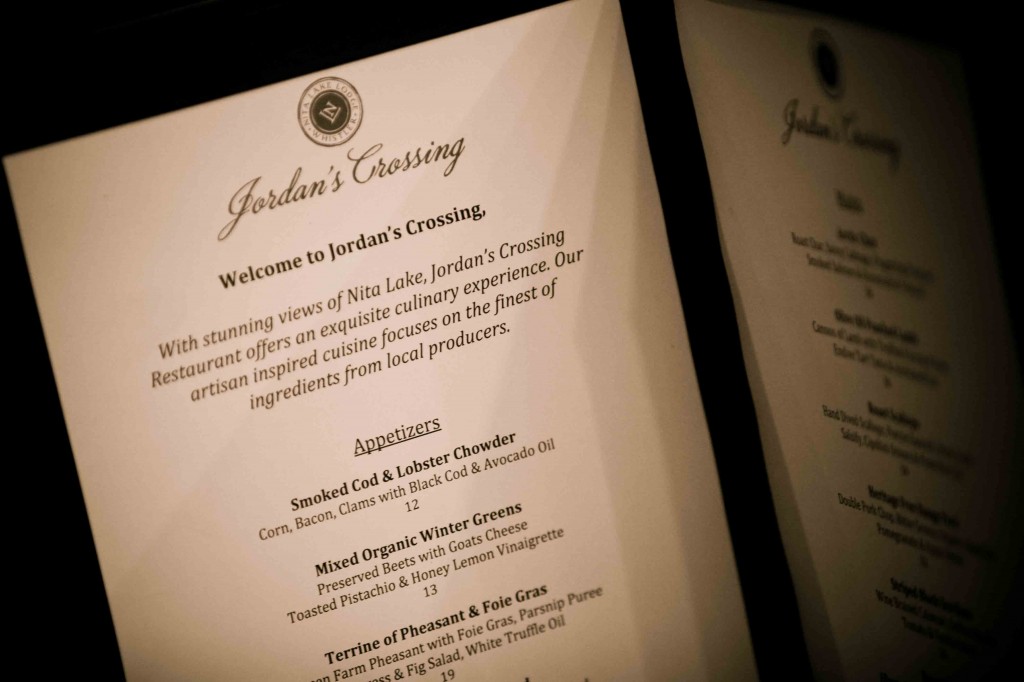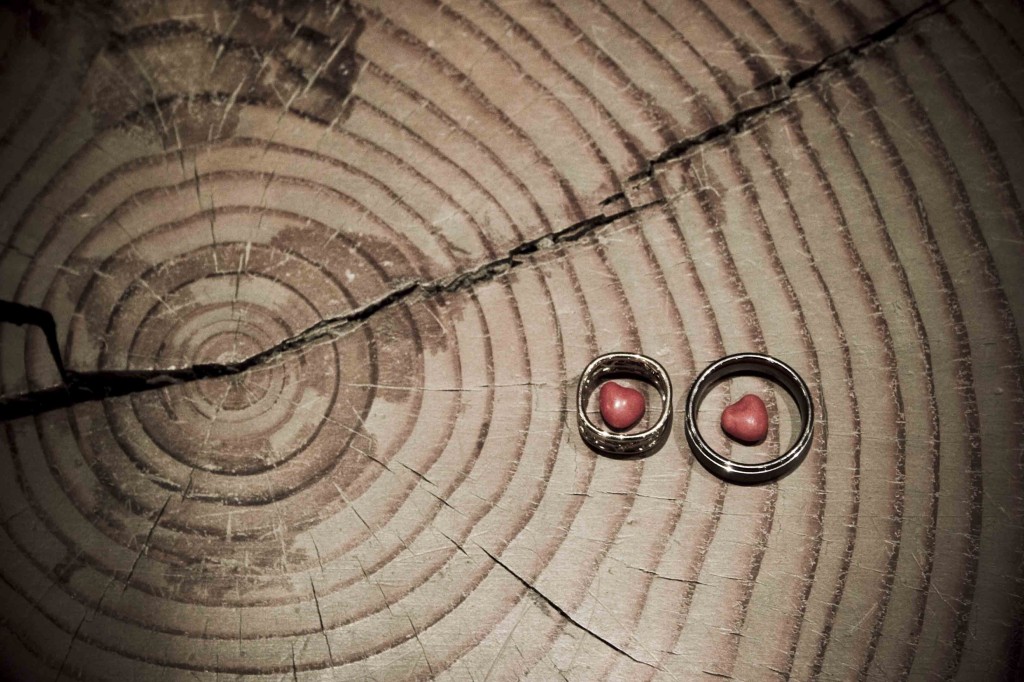 Next the whole gang moves in to the lounge for drinks and dancing.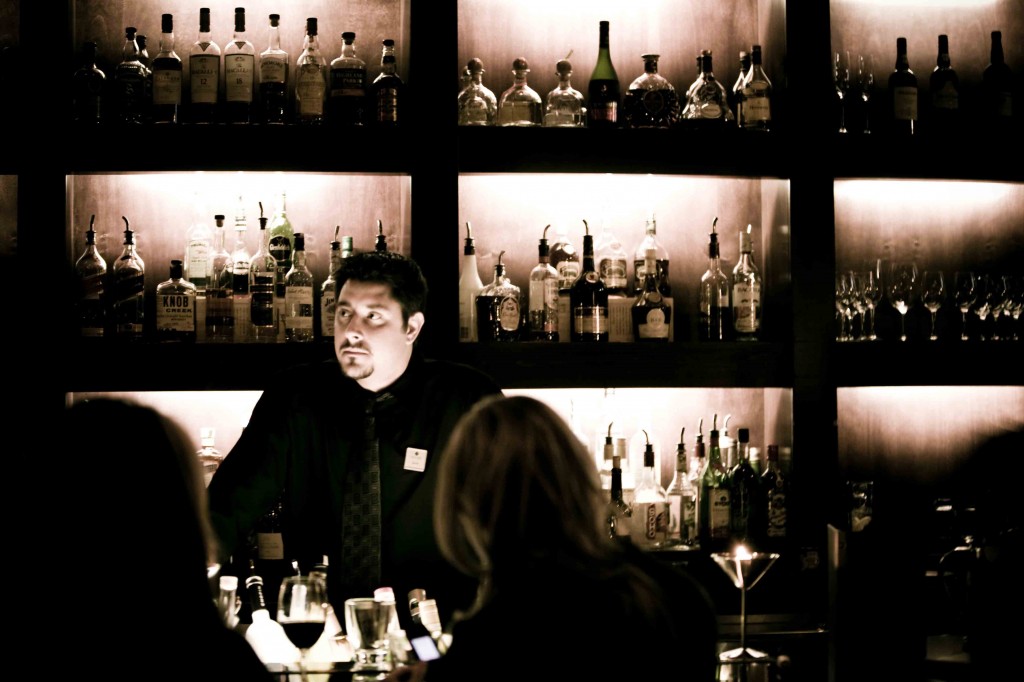 Rosco! Like us, they're also based in Vancouver, and if you're looking to book an AWESOME band, these guys are it. They played "Jolene" and "Gin & Juice" within minutes of each other, and kept the dance floor packed all night long. It was so much fun, that David and I have stayed in touch with them and went back to see them play their regular gig at the Queens Cross Pub in North Vancouver.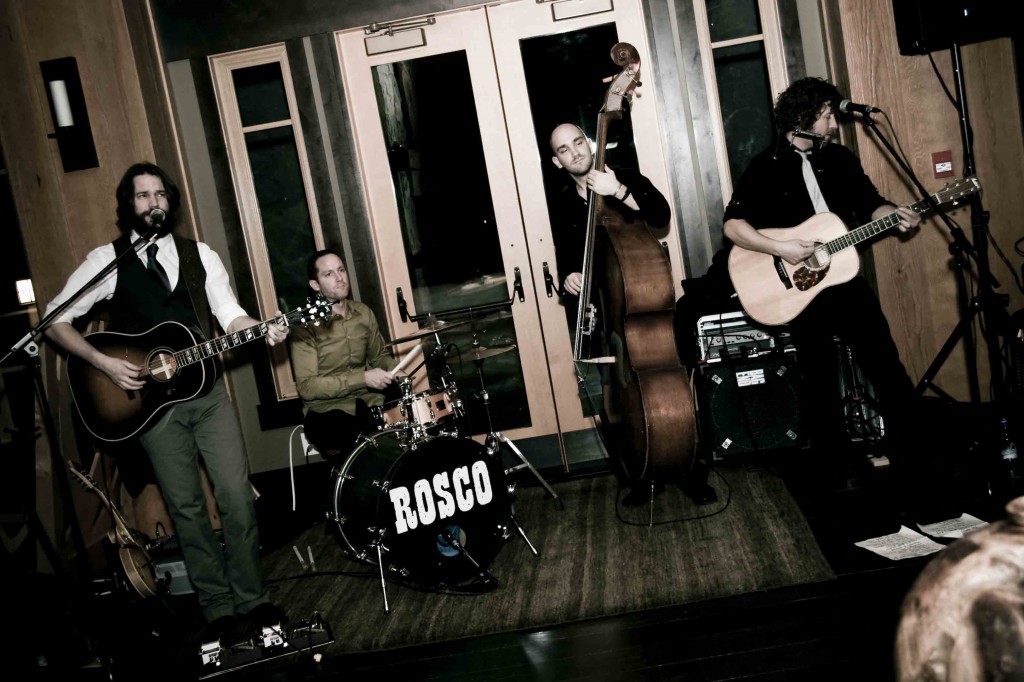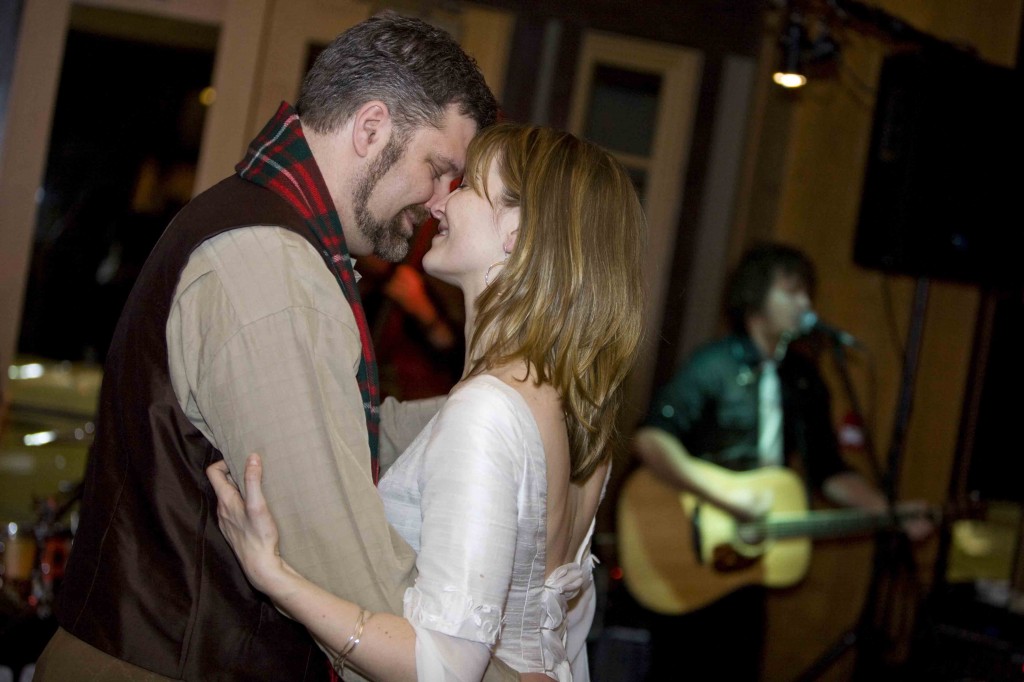 Adam Woodall also fronts www.adamwoodallband.com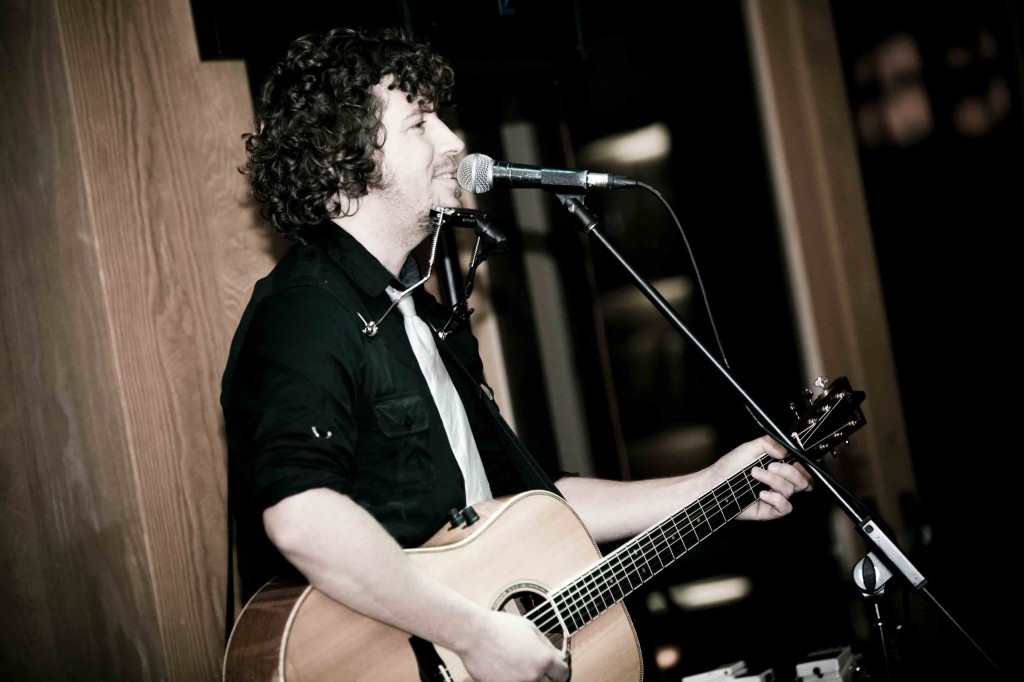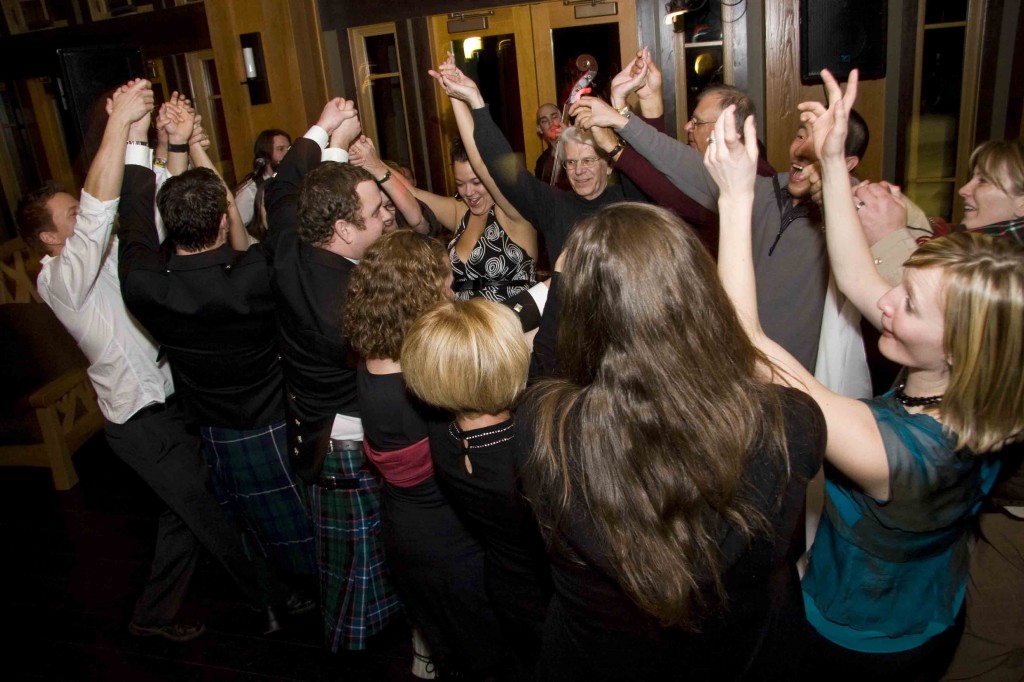 Many couples don't get much sleep on their wedding night, but in this case they can blame the friends, photographers, and band partying in their suite til 5am.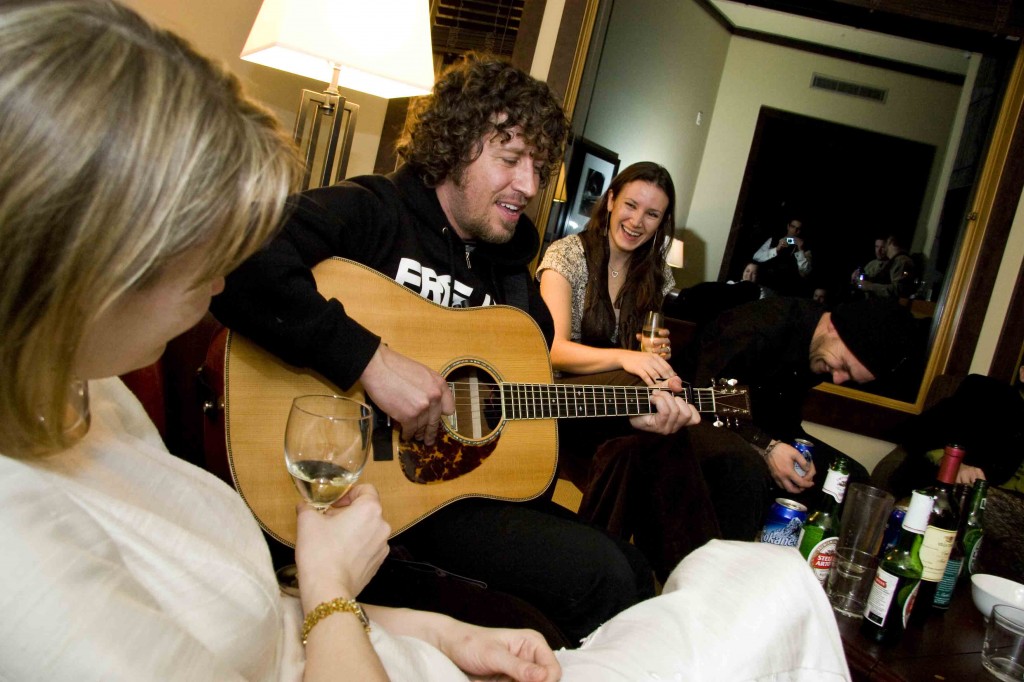 And if I ever needed the perfect reminder of why I love what I do, this email from Laura is it:
"We love the pictures — they are EXACTLY what we'd hoped they would be … a series of 'moments captured' that sketch out and allude to the fullness of that experience. You caught people being themselves … words can't begin to express how thankful we are. Really."
Makes me tear up. Thanks so much, you guys!