David and I decided on the spur of the moment last week that we deserved a little getaway. It was our 5 year wedding anniversary (even though it seems like just yesterday!), so we did some online research Saturday night, and left for our Okanagan resort Sunday morning. Of course we were then very proud of ourselves for still being spontaneous and adventurous after all these years together! Dorks.
Anyone who's ever traveled with me knows that doing so is no easy task. I'm usually loaded down with 1 or more cameras and 2 or more lenses at all times, and my frequent shouting of "Wait! Pull over here!" tends to make each point A to B take much longer than most people enjoy.
Luckily, though, I've found an excellent travel companion in David. Not only does he enjoy the little things like I do, but if he's not taking photos, I can often keep him occupied reading plaques. For example, last year when we visited Quebec city, I spent the whole time being amazed while looking through the lens at all these gorgeous old buildings, while he read to me about the historical significance of each one.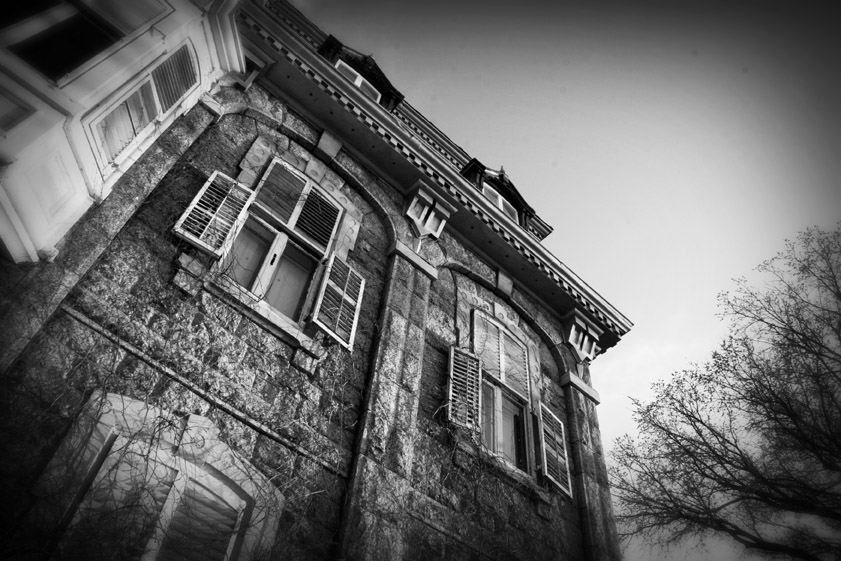 Anyway! So here we were in the Okanagan, and decided to not let taking photos take over the trip. So, some of the photos you see here are just with the little point & shoot, many are not perfect, but we really loved our time just enjoying eachother, some great food, and perhaps a little wine.
The view from our patio at the Summerland Lakeside Resort.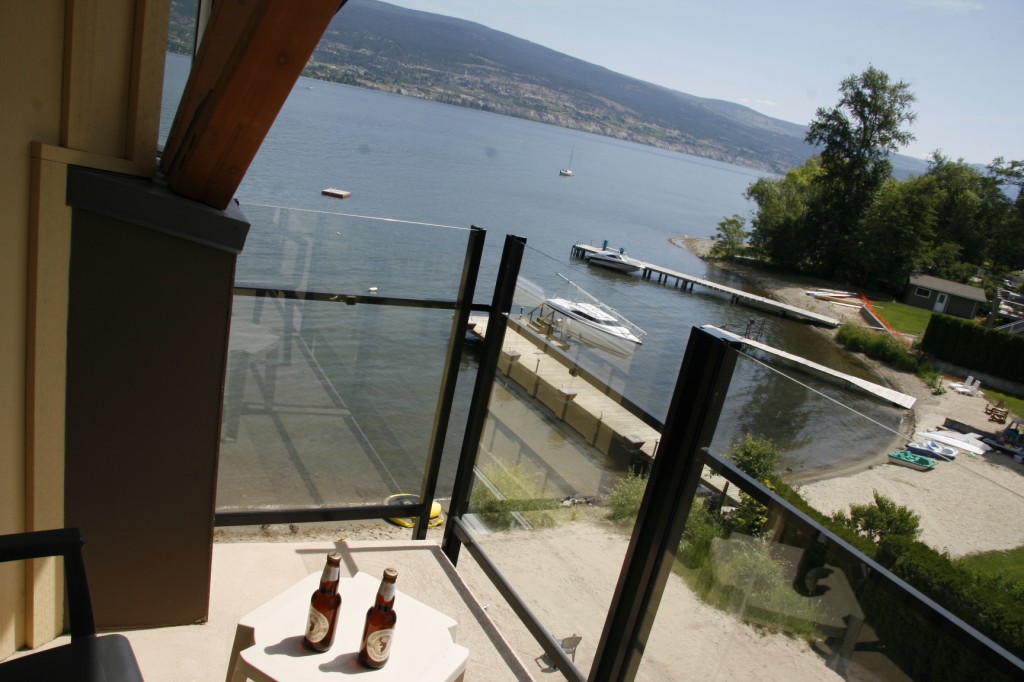 Over the last couple years we've become huge fans of kayaking. What a gorgeous place to do it.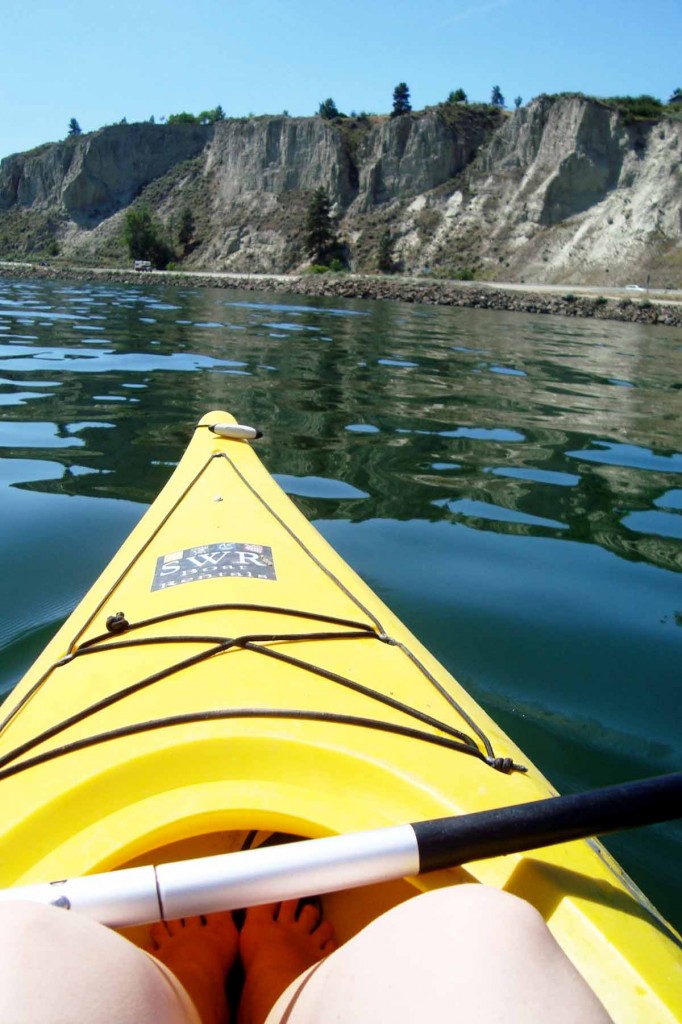 The other thing I tend to get carried away with on vacations is research.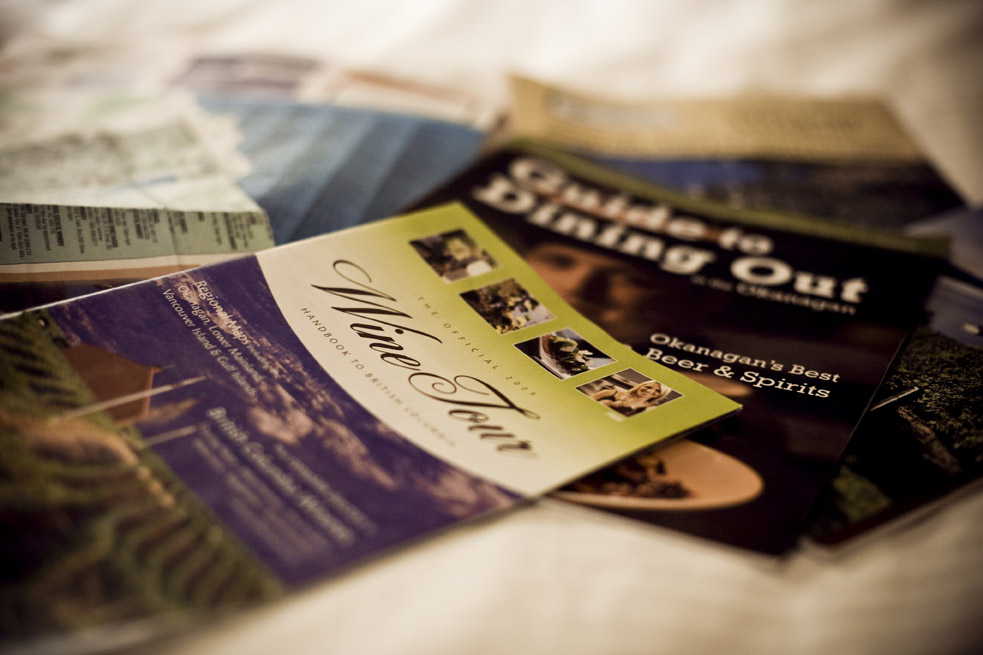 Now onto some wineries! This is Hijas Bonitas. Boy was this place was stunning. Just a small family run winery, but beautiful grounds and amazing wine. David is seen here drinking a glass of their new pinot noir that they've poured straight from the barrel. Hasn't even been bottled yet! We also adopted the Okanagan way of not eating in restaurants, but instead bringing a little picnic to a winery and just ordering a glass of wine to go with it. Heaven!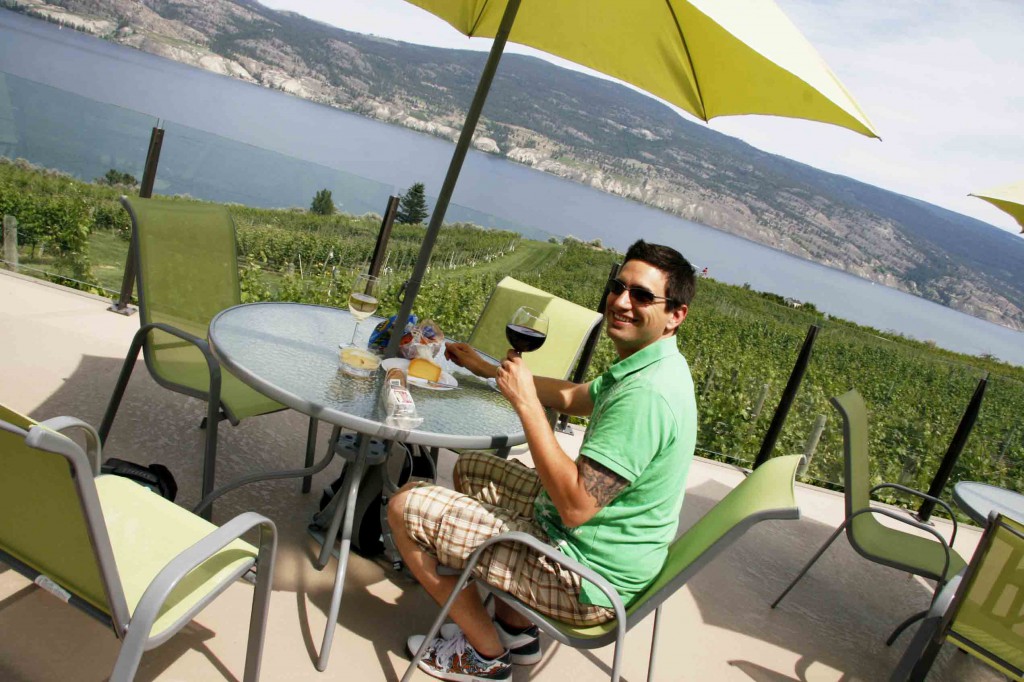 They've also started hosting weddings and events on site in their beautiful building overlooking the vineyard and the lake. And yes, that's a helicopter down by the water. What a way to make an entrance!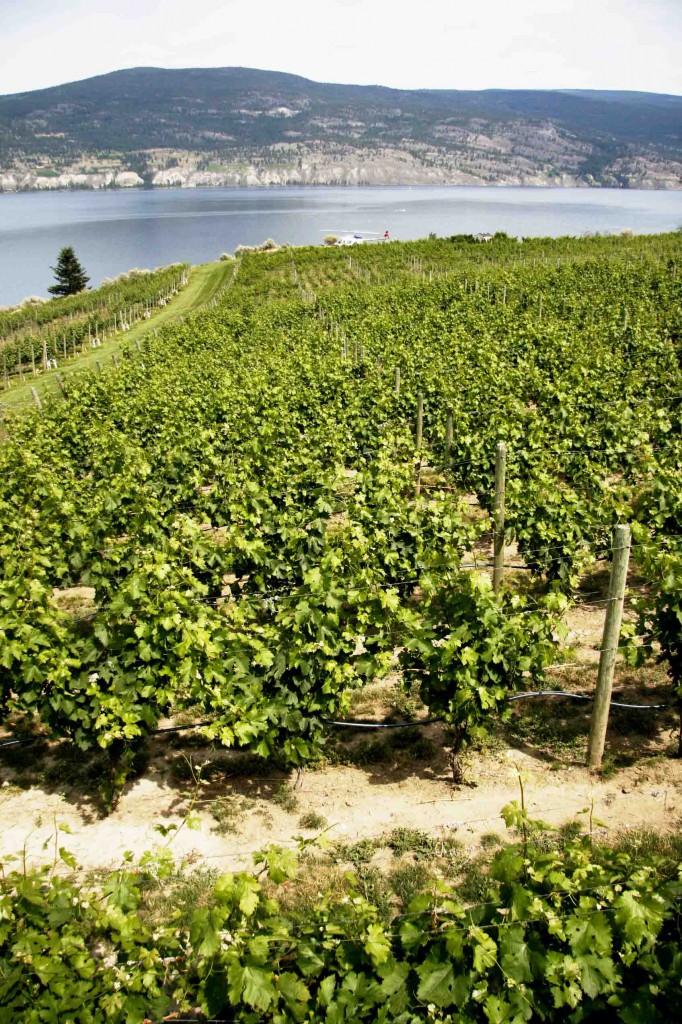 Okay, so the cameras don't get put down for THAT long…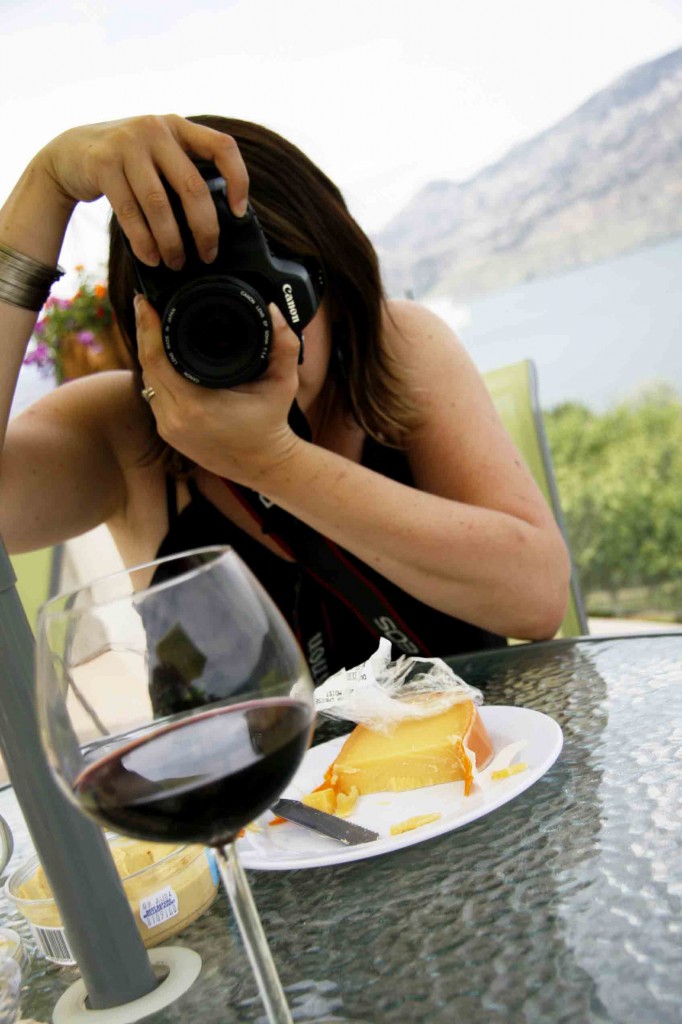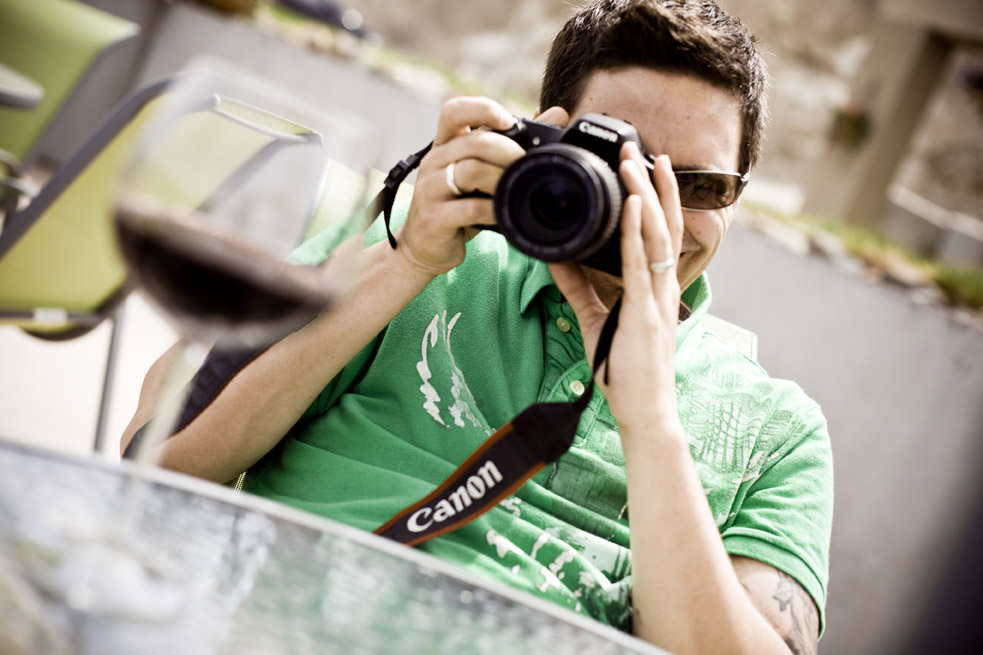 Sadly, even as photographers, 99% of the photos of us as a couple still involve me holding the camera out. We tend to like it that way though. Even when people see us doing it and ask if they can take a picture for us, I still say "No, thank you!".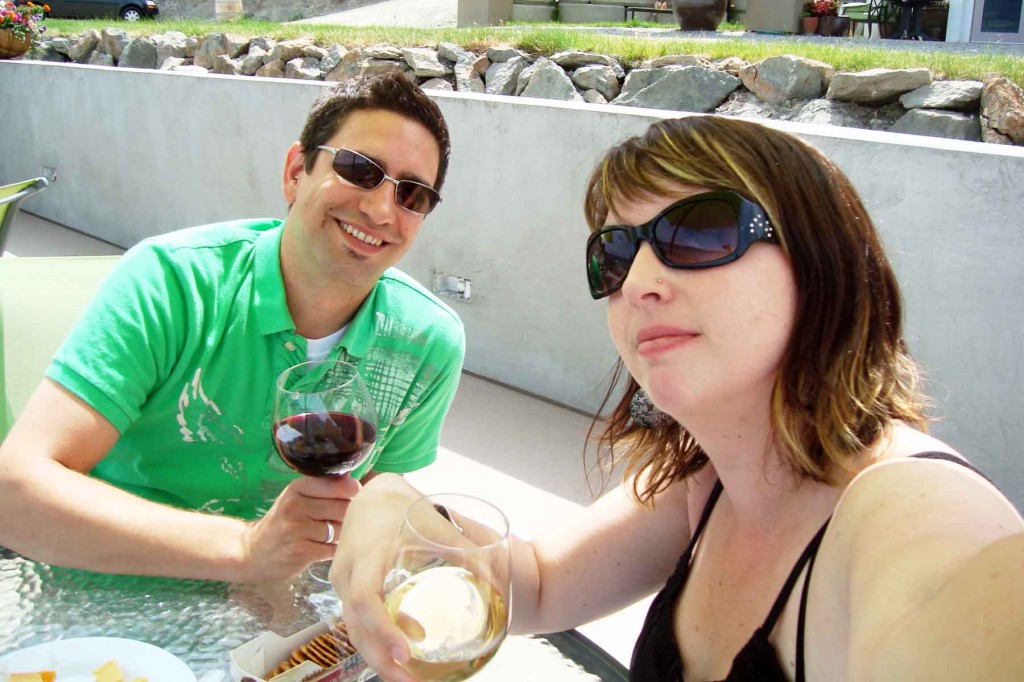 Another one of our wine and picnic adventures at the Road 13 vineyard.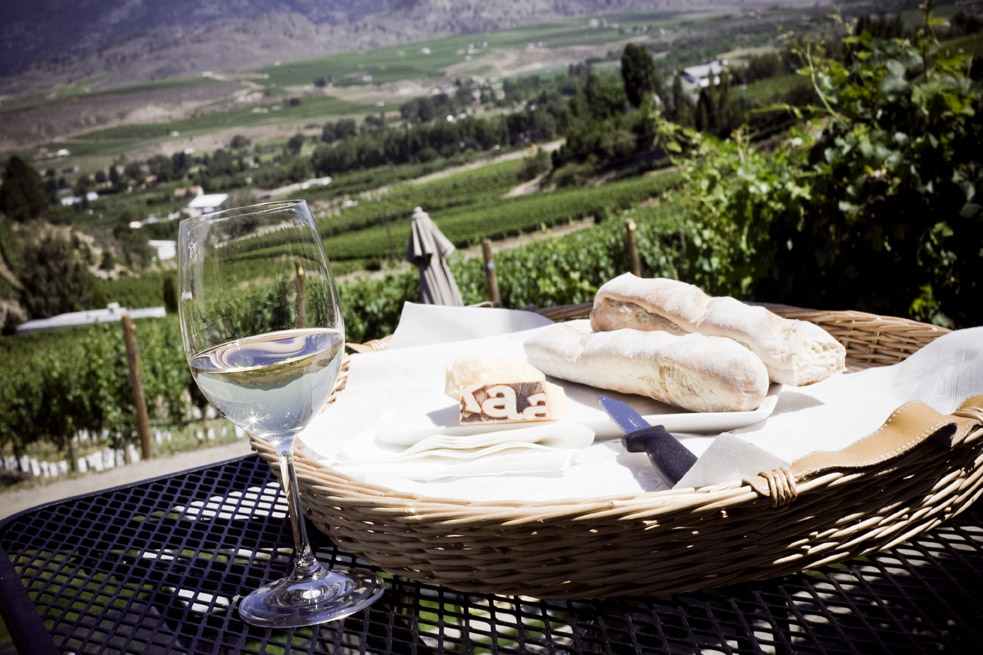 But then the cloud rolled in! Oh no!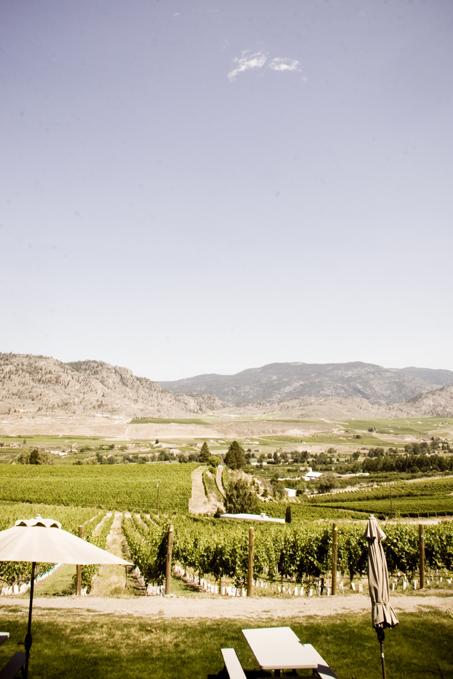 Next over to Dirty Laundry. I mentioned something to the woman at the vineyard about loving their logo, and she said, "It's great, isn't it! You know that's not just steam….right?" It took me a while, but I finally saw the hidden meaning. Boy did I feel silly.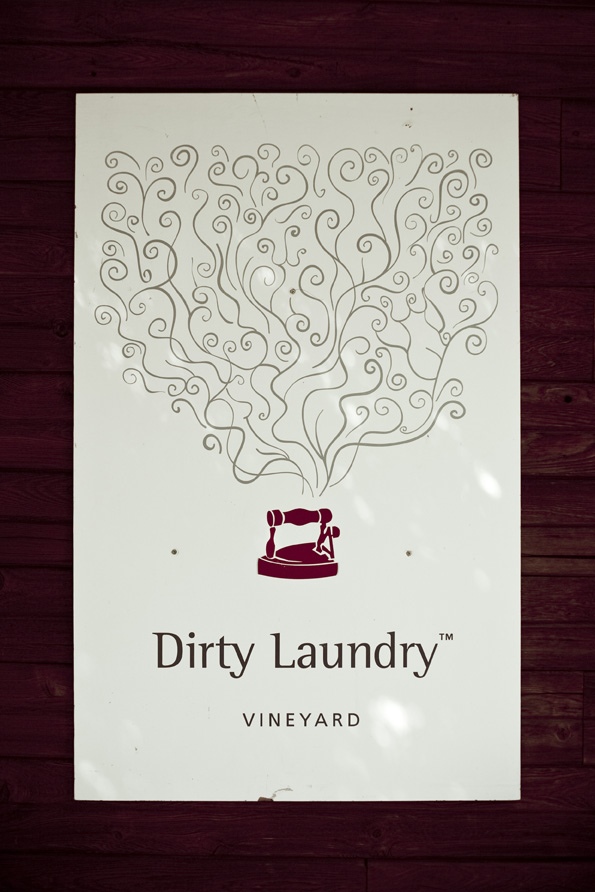 Another thing I love to photograph is random old vehicles. If I could've added a bride into this scene, I would've been set! This one is at See Ya Later Ranch. Their chardonnay is to die for.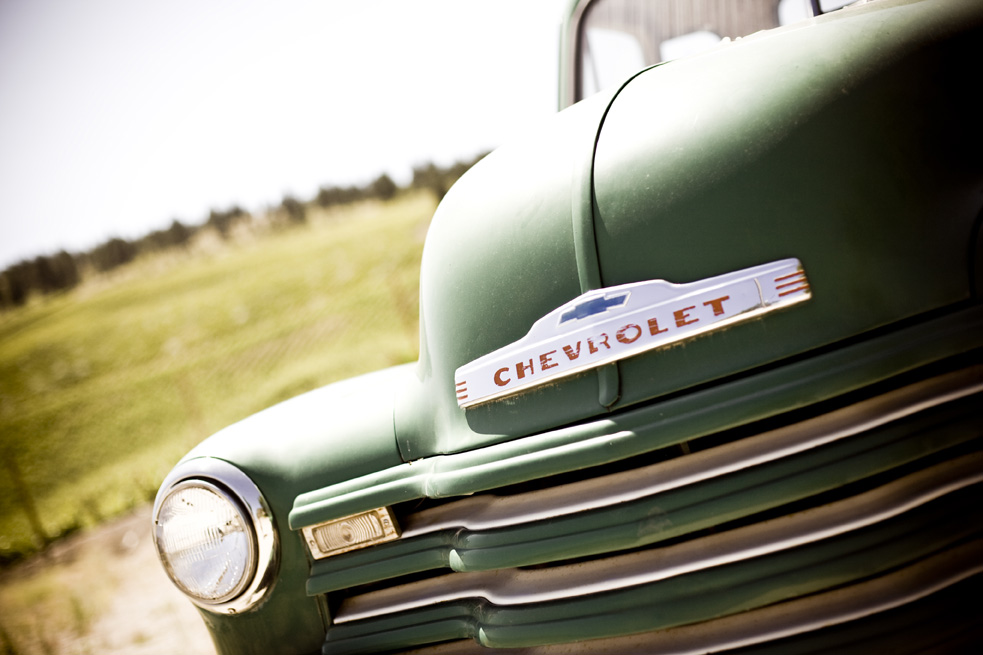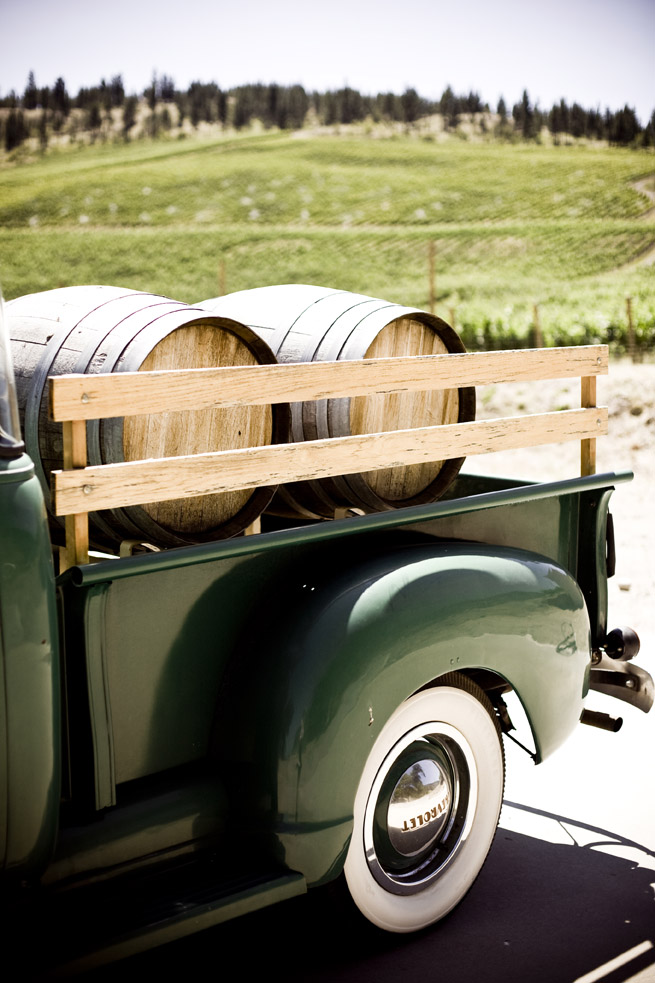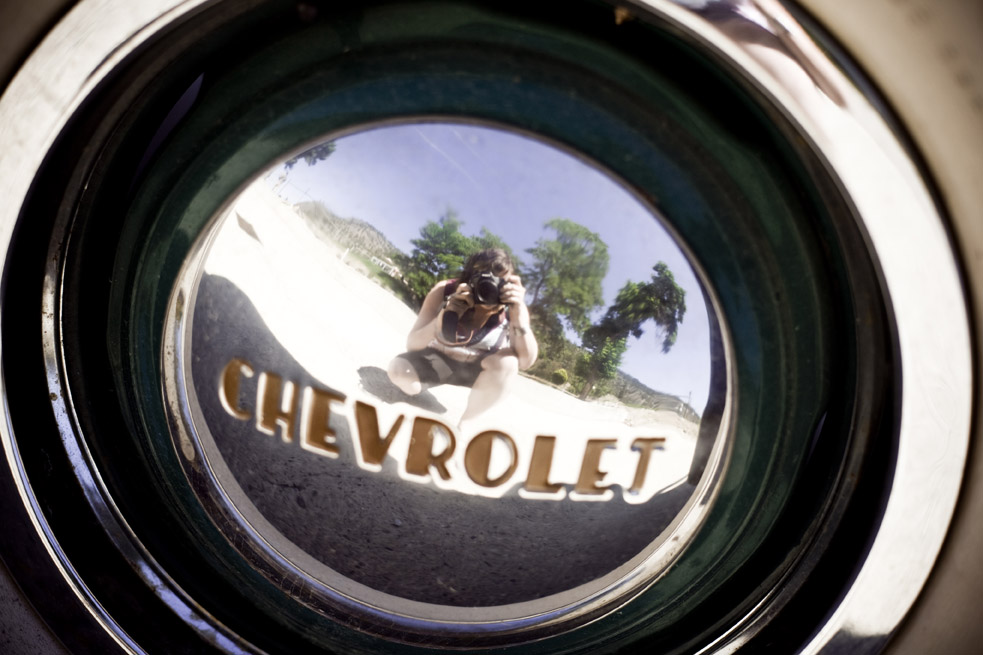 Another favourite thing: vineyard dogs.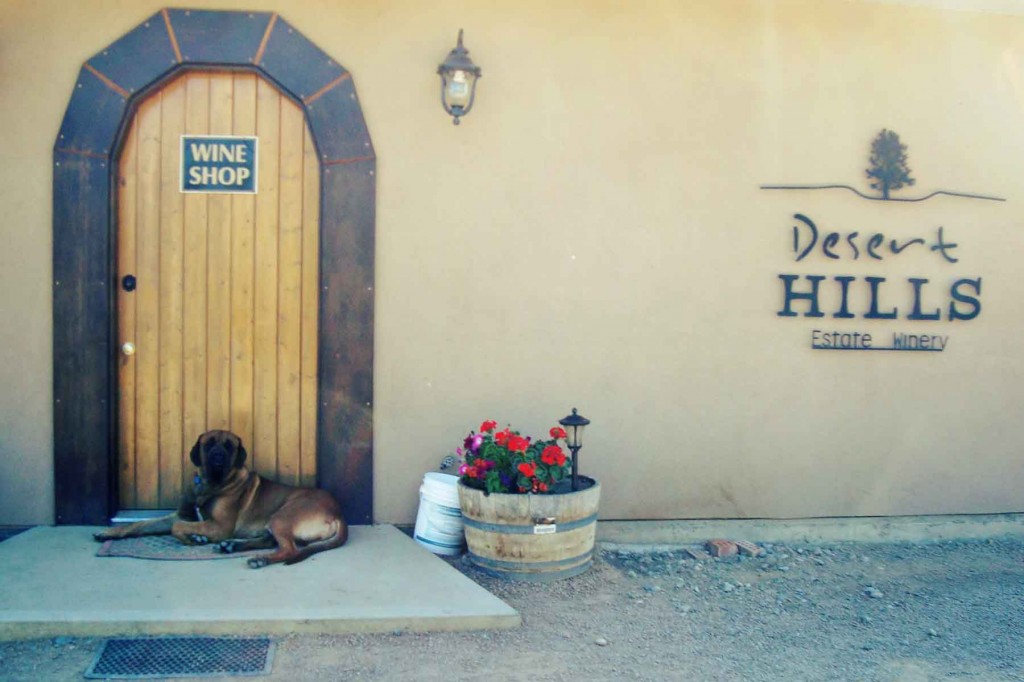 And who doesn't love a little ice cream break on the side of the highway. Thanks to Cathy for the recommendation!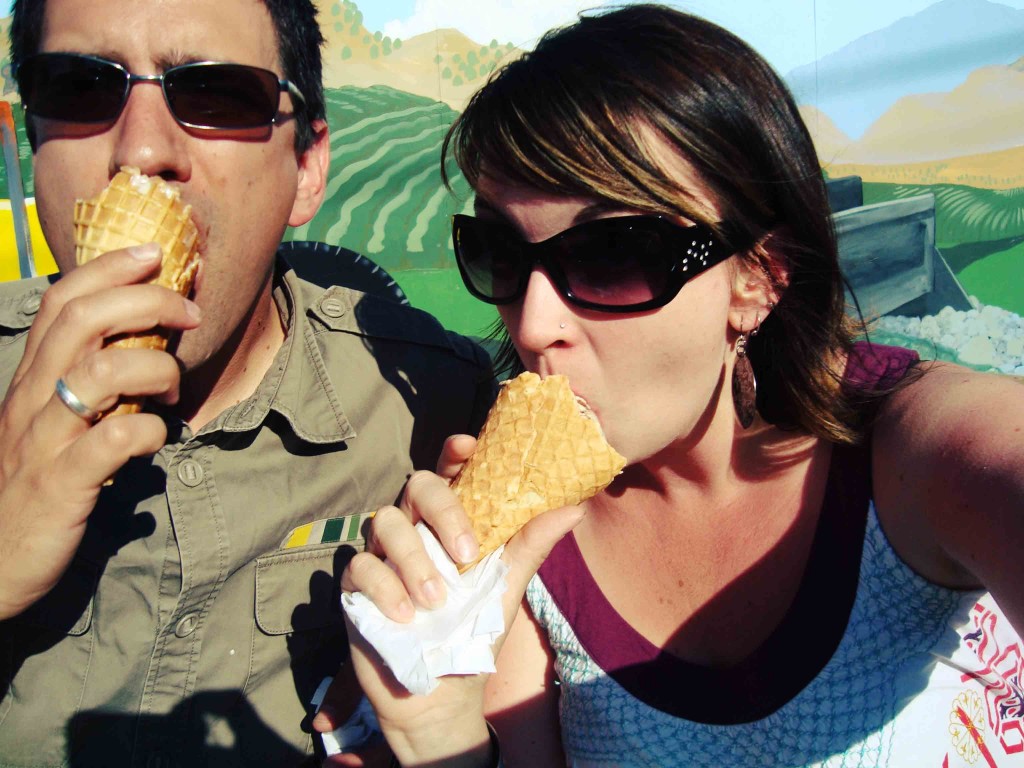 So that pretty much sums it up. It was a very happy anniversary, and I'm looking forward to many more.
Now back to work!